2001.09
Prix Ars Electronica 2001: 「imaHima」がネットビジョン部門で受賞
Ars Electronica (オーストリア)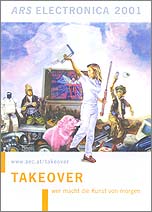 NET VISION / NET EXCELLENCE
"ImaHima" is a location-specific application for the Japanese I-Mode standard, which makes the principle of newsgroups mobile and displays to the user people with the same interest and friends nearby on his mobile phone.

ImaHima, Inc. is a Japanese company founded in 1999 focused on providing location-based community services for mobile phone users. The company provides its service to all Japanese Mobile Operators - NTT DoCoMo, JPhone, KDDI - and has been appointed last year as an official service provider for NTT DoCoMo. The service is unique in Japan and runs on Japanese iMode, WAP platform version 1.1 for KDDI and on a standard web browser. Since its launch in December 1999 on iMode, imaHima has grown to over 250,000 users naturally and receives over a million page requests a day. Within the last 6 months, imaHima experienced a customer growth of more than 200% compared to the Q2 2000 customer base.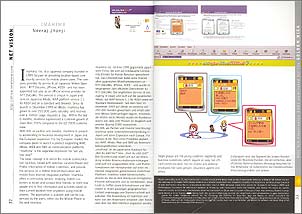 With AOL as partner and investor, imaHima is presently accelerating its business development in Japan and the European expansion. For the European market, the company plans to launch a product supporting WAP, iMode, WEB and SMS as communication platforms. "imaHima" is the Japanese expression for "are you free now?"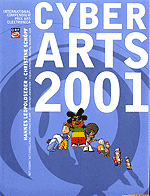 The basic concept is to utilize the mobile communication facilities, linked with selective Location-Based and Profile Information of mobile customers, and provide the services on a mobile telecommunication and mobile-fixed Internet integrated platform. ImaHima offers a community service, enabling mobile customers to locate and contact their friends, to meet new people and to find information and activities based on their current location from anywhere using mobile phones. The application is scalable and can be customized by the users, either via the Mobile Phone or the web interface.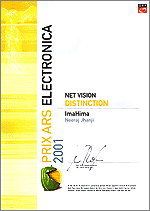 Target groups are the young customer segments and business customers, which require an easy but efficient communication tool for mobile and external employees like sales people, insurance agents and others.

Neeraj Jhanji (RI), aged 29, first conceived the need for location-based mobile group messaging services in March '99. Before founding ImaHima in December 1999, Neeraj worked as a senior consultant in e-commerce strategy for Accenture in Tokyo, prior to which he was the Fujitsu Asia-Pacific Scholarship recipient for the MBA program conducted jointly by University of Hawaii, JAIMS and Hitotsubashi University. He previously worked in technical and consulting roles for Siemens and Unisys. He holds an undergraduate degree in Electrical Engineering from the University of Delhi and is fluent in English, Hindi and Japanese. Neeraj's childhood dream is to fly planes.
Prix Ars Electronica 2001